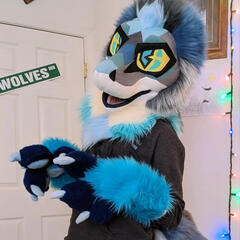 This is Zylas
| 19 | Blue Scalie | They/Them | Artist | Writer | Lover of Sushi and Fire |Hello! My suit is named Zylas. Follow my socials below if you'd like to see more of them or get in contact with me!
I do other things outside the fandom!
My Carrd
This is my personal carrd, with all of my socials linked in it. You can find out more about me through them or even give me a follow if you'd like!
Zylas was created by HowlingDragonStudios
Shout out to Quake!
I found the amazing artist who created my suit on Etsy. Give this shop a follow to support a small business!